2014 National Hurricane Preparedness Week
National Hurricane Preparedness Week runs May 25 – May 31 this year. The theme is Be Prepared, Get a Plan!, Know your Evacuation Zone. National Hurricane Preparedness week is held each year at the end of May and helps to remind us to be prepared for the upcoming hurricane season. Even though 2014 is predicted to be a mild year for hurricanes in the Atlantic, preparation is still very important. It only takes one storm to cause significant damage and preparation is the key to a speedy recovery.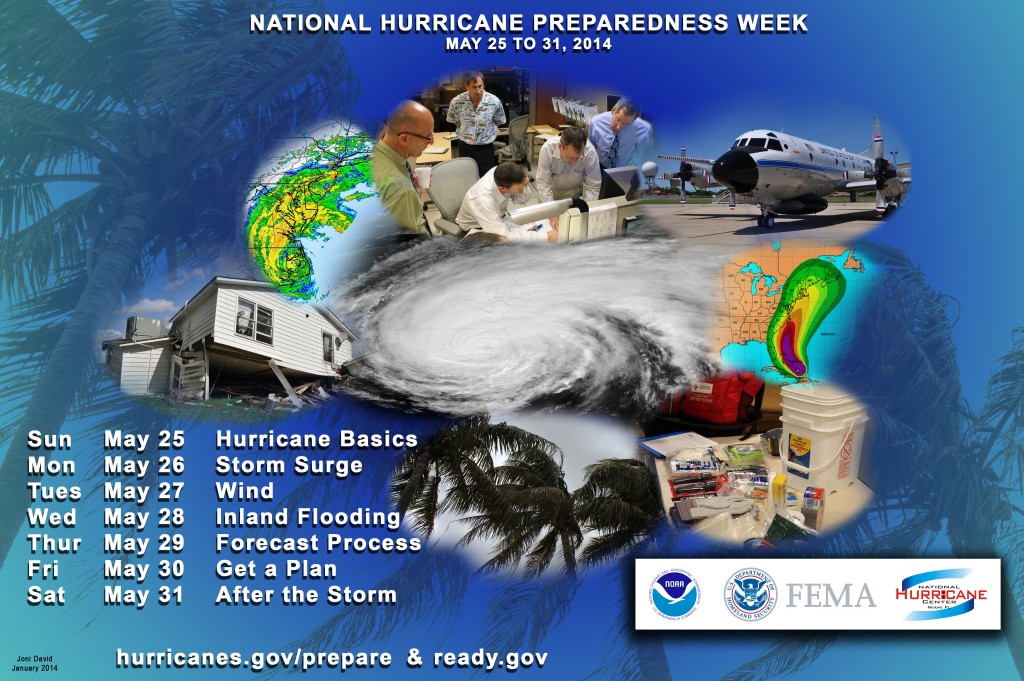 Visit http://www.nhc.noaa.gov/prepare/ to find out more about Hurricane Preparedness Week and review the preparation materials available on this site so that you can be prepared in the event of a storm.