Take Hurricane Matthew Seriously, Prepare Now
Posted On

October 4, 2016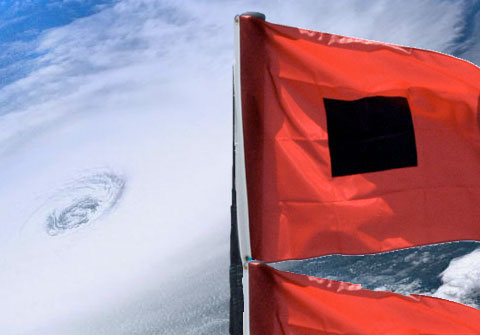 Now is the time to make final preparations to protect yourself and your property from whatever Hurricane Matthew might bring. Matthew is a very dangerous storm and Hurricane Watches are now posted along the Florida coast and will likely be extended northward over the next days. Residents anywhere in North Carolina, but primarily the eastern two-thirds of the state, should prepare now.
Look around your house and yard. Is there anything that might become airborne in strong winds (container plants, hanging baskets, tools, lawn furniture, toys, bicycles, bird feeders, playhouses and doghouses, etc.)? Either plan to bring these items inside, move them to a safe area or secure them in place.
Some other things to think of as the storm approaches is making sure that you have at least a 3 day supply of drinking water. Be prepared in case the storm brings power outages and you have to live without water or electricity. Check your food supply. Make sure you have some packaged foods that can be prepared without cooking.
Another important item to remember is to get cash from your bank account. ATMs may not work and stores may only be able to accept cash if credit card systems are down. Make sure that your vehicles are filled with gas.
One of the major concerns with any tropical system is flooding. Never drive through flood waters. You cannot see what is or is not under the water. The roadway that used to be there may be gone. It only takes a few inches of water to float a vehicle. Play it safe. Turn around, don't drown.
Stay tuned to local media or online sources for weather updates and listen for information from local authorities on evacuations, local hazards and other important news.
The following N.C. Cooperative Extension factsheets may be helpful in preparing or recovering after the storm.